Alright, so I figured it'd be neat to see what you guys drive, and after searching the forum I found an old Official Car Thread here:
http://forums.purepw...o...0drive&st=0
but it hasn't been updated in over a year, so I figured I'd be safe to start a new one.
So, post pics, discuss, your dream cars or what you yourself drive.
I'll go first: I drive a 1954 Dodge 1/2 ton, here's the crappy pic from my facebook for now but I'll try to take better pics tomorrow if I remember.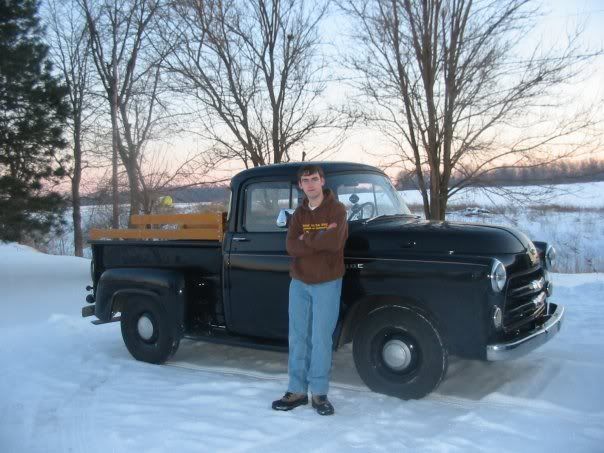 Straight six, 3 on the tree, etc. Mostly original, had the engine rebuilt... maybe 3 years ago. My dad bought it around 7 years ago, we drove it a little on sundays, then when we had the engine rebuilt he never really used it much until spring '08 when I pushed him to help me work on it and get it running reliably enough for me to drive frequently. Stuff like front end work, brakes, etc. pretty simple stuff, took it to a shop for some of it.
Now it runs beautifully, I LOVE driving it and I get a lot of compliments and looks at school to boot
I'll also drive my parents' '02 Impala (black) or '08 Cobalt (silver) if I need to / weather requires it.
My dream car.. well tbh I love my truck, that said I'd love a 1st through 3rd gen Corvette, preferably a 56-62. Or any nice muscle car really, Charger, Mustang, I'm not really too picky. Oh and a humvee