Hey guys, I'm in trouble!
I need to find this old windows submarine game!
The graphics was... medium. It was better than: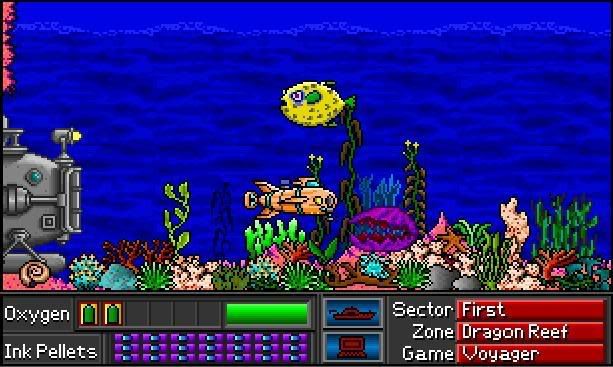 But it was same style, like same arcade-style like.
I recall a yellow submarine, which you could steer like above screeny, and you had a smaller sub at your disposal as well.
You had to watch your oxygen all the time, and had to collect oxygen to keep alive.
Also, I recall this screen - probably when you died - with a man caught by an (violet-like) octopus.
If anyone is just having the slightest idea of what I'm talking about, PLEASE reply !
I really have to find this game!
Thanks !