The Pure Pwnage Artchive has been completely remade!
Pure Pwnage Artchive
Come and check it out: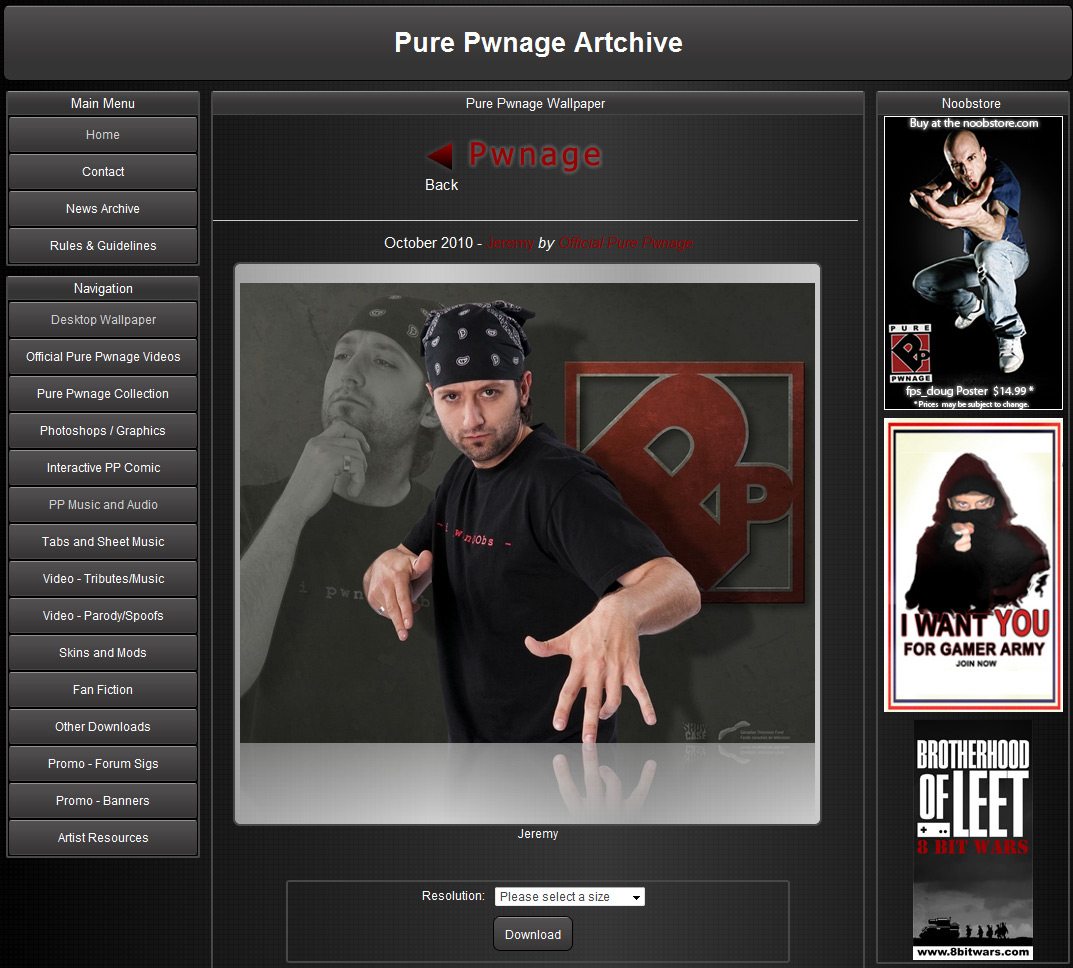 Pure Pwnage Artchive
I re-designed the site using (x)HTML5, JavaScript and new class based PHP backend.
Some new Features:
Auto Detection of Wallpaper Resolution for sorting wallpapers and downloading.
Redesigned Pwnage page navigation.
Redesigned Site navigation in HTML and CSS (No longer flash)
Fallback system for flash advertisments
Nice image reflections for Graphics and Wallpapers
Graphics selected page (for larger view)
View counter for Graphics
Optimised Wallpaper download counter
New Download function for Graphics and Wallpaper
Added new wallpapers
Sitemap now for Google
Contact Page working!
Background gradient (not black now)
Parodies / Spoofs Section remade and with live content (and new)
Resources page now has live content listed
Music Videos Page has embedded videos on youtube (over 64!)
Screensavers and games section now remade
Download statistics are now live and filter sort resuilts by default (more popular, easier to see)
Added for Official Pure Pwnage Extra's the Embedding on the Official Stream for videos that are listed (as well as download)
+Much more I can't even remember now!
I would really appreciate comments on colours and style... its fully CSS now so very easy to change site colours.
@Todo:
On site PP Ulimate collection
On site PP Episodes Download (Season 1 and 2)
Any suggestions of additions of content?
Bugs?
Problems?
Dead links?
-Danoli3